Soft Serve Ice Cream Machines Now in Select Godiva Chocolatier Boutique Locations
If you live in (or are planning to visit) any of the following locations, and if you're a fan of soft serve ice cream machines and gourmet chocolate, you're in for a huge treat!
Alberta (Canada), Alabama, Arizona, California, Connecticut, Delaware, Florida, Georgia, Hawaii, Illinois, Indiana, Kentucky, Louisiana, Massachusetts, Maryland, Michigan, Minnesota, North Carolina, New Jersey, Nevada, New York, Ohio, Oregon, Pennsylvania, Puerto Rico, Rhode Island, South Carolina, Tennessee ,Texas, Virginia, Washington, Wisconsin.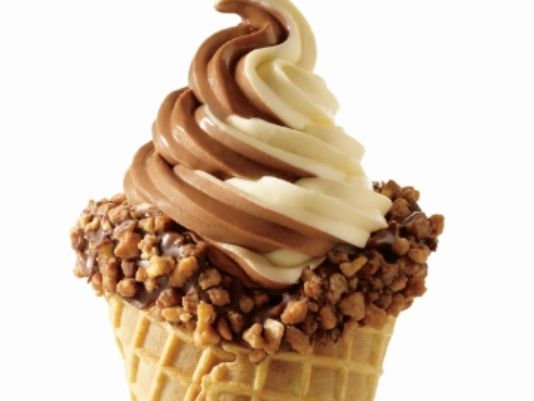 Much to the excitement of chocoholics and soft serve ice cream machine fans, GODIVA Chocolatier has installed soft serve machines in some of its boutiques in the abovementioned locations! And the soft serve ice cream that is being served to customers is to die for.
GODIVA describes its soft serve with the following words: "Three Luscious Flavors – Made with real GODIVA chocolate and available in White Chocolate Vanilla Bean, Dark Chocolate and Swirl. Our classic, crunchy Belgian Waffle cone is available plain or rimmed with melted milk or dark chocolate, with or without praline almonds. Better than ice cream? You be the judge."
The ice cream that is created in GODIVA's soft serve machines is, without a doubt, premium, creamy, and luxurious – much like the other chocolate treats the company has been creating and selling for decades. Even though there are more than 500 GODIVA boutiques located in 80 countries around the world, fewer than 150 of the company's locations are currently offering frozen treats that are created and dispensed from in-store soft serve ice cream machines. Specific boutiques in the regions listed above that are participating in the soft serve ice cream machine deliciousness can be found on GODIVA's website.
GODIVA boutiques sell gourmet chocolates that are beautifully-displayed  behind glass showcases, and many locations offer a glimpse into the wonderful world of how perfect-looking chocolate-dipped strawberries are made. In fact, people passing the window of a GODIVA boutique are often drawn in to the store by the mesmerizing effect of the boutique's chocolate displays.
Images of the products produced by GODIVA's new soft serve ice cream machines are enough to make a person's mouth water. And as sad as it is, anyone not living in or able to visit one of the locations where a GODIVA soft serve machine exists is missing out on the ability to snack on this fantastic-looking frozen treat.
In a press release that GODIVA distributed to the media on June 9, 2014 regarding the company's new soft serve ice cream machines, the following text was included:
"We couldn't be more excited to launch our new Soft Serve nationwide, just in time for summer," said Michelle Chin, Vice President, North America Marketing, GODIVA Chocolatier. "There is something incredibly nostalgic about enjoying soft serve on a hot day, and by adding our premium Belgian chocolate in a beautifully dipped cone to this tried and true summer treat, we have elevated the Soft Serve experience for chocolate lovers everywhere."
The recent addition of GODIVA's Soft Serve demonstrates the chocolatier's continued commitment to providing innovative and unforgettable premium chocolate products that consumers can enjoy in new ways every day.