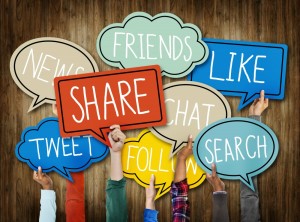 Using social media to bring attention to your soft serve ice cream machines is a smart thing to do. But not only is it a good idea, it's an absolute necessity. According to PewResearch's Social Networking Fact Sheet, as of January 2014, 74% of online adults use social networking sites. Given this statistic, it makes perfect sense to use pertinent social media outlets to promote your soft serve ice cream machines.
Soft serve ice cream shops can effectively use social media in many ways. The goal of social media is to bring attention to your soft serve ice cream machines and the flavors they offer. You can also use social media to announce specials, promotions, loyalty programs, store events, and the introduction of limited-time flavors.
If you are not currently utilizing social media to publicize your soft serve ice cream machines, why not? Is it because you're not sure which social media site is the best? There are a huge number of social media venues available to anyone who is interested in them, but a few specific sites typically work very well for promoting soft serve ice cream machines. Those sites are Facebook, Twitter, Pinterest and Instagram.
Following is information about the social media sites that work well for the promotion of soft serve ice cream machines:
Facebook. Facebook is a popular free social networking website that allows registered users to create profiles, upload photos and video, send messages and keep in touch with friends, family and colleagues.
Twitter. Twitter is an online social networking service that enables users to send and read short 140-character messages called "tweets".
Pinterest. Pinterest uses a system of "boards" which is a collection of photos on any topic you choose to pin about.
Instagram. Instagram is a free photo and video sharing app available on Apple iOS, Android and Windows Phone. People can upload photos or videos to our service and share them with their followers or with a select group of friends.
How can soft serve ice cream machines be featured on social media? The goals of your social media campaign should be 1) to gain fans or followers, 2) to draw attention to your soft serve ice cream machines and the products they produce, 3) to create an interest in your shop, 3) to entice customers to visit your shop, and 4) to keep your shop on the top of your customers' minds as often as possible.
When developing your social media campaign, you want to make sure to post pictures and information that is unique, meaningful and memorable. If your campaign is successful, your fans and followers will eventually end up doing a lot of the work for you… by responding to your posts, commenting on your pictures, and sharing your promotions with their own social media circles. Before you know it, your soft serve ice cream machines will be well-known all around town!