Are you making enough money in your restaurant?  Do you want to make more?  These 25 sites bring countless experts together, experts who are masters at making money in the restaurant industry.
1) https://www.thefrozenyogurtreview.com/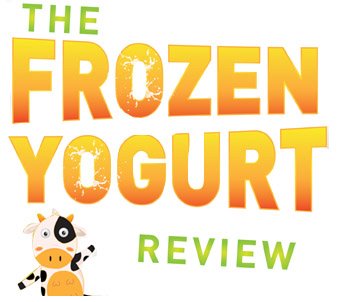 Froyo here, froyo there, everywhere articles about frozen yogurt equipment, opportunities, and how to get people to try your tasty frozen desserts.
2) https://allfoodbusiness.com/articles/

All Food Business is a free resource guide for restaurant owners. They cover all aspects of running a restaurant, from what to do during the slow season to how to cater to vegetarians.
3) https://openforbusiness.opentable.com/

Another excellent resource site. Check out their weekly news reviews for a quick overview of what's going on in the restaurant industry.
4) https://www.urbanspoon.com/blog/

If you're not familiar with Urbanspoon, you need to be! Urbanspoon is a well-respected restaurant review site. The posts on their blog are geared to the foodie explorers living in urban areas. Great to check before you go on a business trip.
5) https://internationalfrozenyogurt.com/

The IFYA offers member discounts, frozen yogurt news and resources, and the world's largest froyo community. It's free to join and an invaluable source of information and support for current and prospective frozen yogurt store operators. Find out what's shaking in the froyo industry.
6) https://www.candyconceptsinc.com/

Ever hear of the kid in the candy store? Why not own the whole candy store? Find out what it takes to keep a sweet shop running and get all the gear you need.
7) https://www.acitydiscount.com/

Restaurants open and close all the time, so there's a large used gear market. If you're looking to get restaurant supplies for cheap, check out the discounts at acitiydiscount.com.
8) https://www.themanagersoffice.com/category/improving-restaurant-operations/increase-restaurant-profits-improving-restaurant-operations/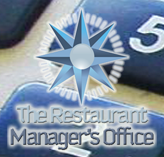 A site for managers, this blog has great tips on how to increase profits and improve your restaurant's operations.
9) https://www.foodservice.com/blogs/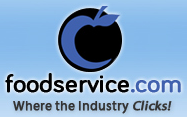 If you want to look at overall trends in the restaurant industry from around the world, this is the place to go. Curious about the state of the industry in China?
10) https://restauranttory.com/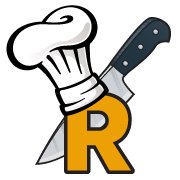 RestaurantTory is a worldwide supplier of restaurant equipment. Their niche is helping people of any experience level learn about restaurant equipment and communicating in the customer's language.
11) https://www.freezerplanet.com/Frozen-Yogurt-Machines-s/212.htm

Frozen dessert businesses need special machines and gear. TurnKeyParlor has all the gear you need, new or used, for an affordable price.
12) https://www.fastcasual.com/blogs/

As it says on the tin, this is a blog for the booming fast-casual industry. Marketing is a big focus on this blog, especially social media marketing.
13) https://therestaurantboss.com/video-blog/

The Restaurant Boss is here to show you how you can make your restaurant better through informative video posts. Check out the one on how to increase your sales by selling less!

If gear gets you going, you can't go wrong with the blog for Foodservice Equipment and Supplies. Find out what's happening in the world of restaurant supplies.
15) https://www.servicethatsells.com/blog/

This site sells manuals covering how to improve your customer service savvy.  The blog posts on the site cover the same.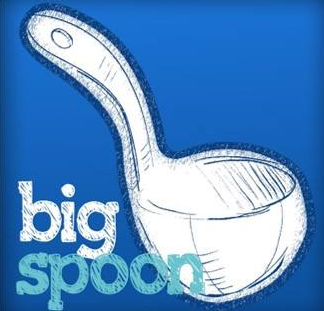 While the blog may be based in Singapore, the information is still good on this food and beverage blog. Check out some of their articles and see what you think.
17) https://restaurantprofittech.com/blog/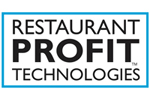 The key to the success of any restaurant is profitability. This blog will tell you how to do it. If cash is your curiosity, check out this blog.
18) https://blog.toasttab.com/

Another blog focused on the big picture of restaurant profitability. Also has interesting articles on what the big players are doing to stay strong.
19) https://restaurantfunds.com/blog/
Another site for managers with good information, though the main site is for selling a restaurant profitability product..
20) https://profittable.co/blog/

Ready to learn how to brand your business beautifully? This is the blog to read. Lots of information about how to market your business and attract attention.
21) https://www.lossbusters.com/blog.html

Here's an interesting blog on how to prevent restaurant losses from damaging your business. An excellent perspective on security, loss prevention, and inventory control.
22) https://nextrestaurants.com/

This blog has articles and a podcast which teach restauranteurs about social marketing and tips and tricks to make their restaurants extremely profitable.  Worth checking out for an easy 1-2-3 approach.
23) https://www.delaget.com/blog/

Articles on metrics and analytics galore on this blog. If you're into the numbers, check out this blog for lots of information.
24) https://www.nationalbusinesscapital.com/blog/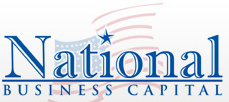 Interested in learning how to secure financing for your restaurant dreams? This is the blog to read for how to approach financiers for loans.
25) https://www.rocketmyprofit.com/blogs/news

Minimalistic, but an excellent blog for hospitality solutions and franchise opportunities.
26) https://blog.instawares.com/

Instawares is a restaurant supply site. Their blog posts are short and sweet (and link to products on their site), but there are some good tips hiding in there.
27) https://restaurantengine.com/blog/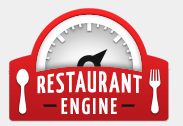 Restaurant Engine's main business is helping restaurants build websites that attract new business. Their blog is full of helpful articles to guide owners toward building a successful online presence.
28) https://www.gfs.com/en/food-service-distribution/blog

The blog for Gordon Food Service. Many of the articles are about how to cater to Millennials, an easy group to reach but a difficult one to get to react.
29) https://get.grubhub.com/blog

Grubhub is a service that sets up delivery orders for restaurants. Many of their posts are about how to make your menu more compelling and what's popular for American tastes.

For the financial geeks in the audience who are more interested in POS systems than pasta, this is the blog for you. Find out about the latest in payment technologies and marketing trends in the restaurant industry.
31) https://www.horizonhospitality.com/about/our-blog/

This blog has a hospitality industry focus. A must-read if you're in the hotel industry or work in a hotel restaurant or bar.
We hope that you've learned a tip or two from these 25 restaurant blogs.  Keep them bookmarked, and you might find yourself returning to them again and again.
Add the custom badge to your site, simply copy and paste the code below.
<a href="https://SpacemanUSA.com" style="display:block;margin:20px 0;"><img src="https://www.spacemanusa.com/wp-content/uploads/2015/04/badge_top31.png" width="150″ height="150″ alt="Top 3 Blogs for Increasing Restaurant Revenue"></a>