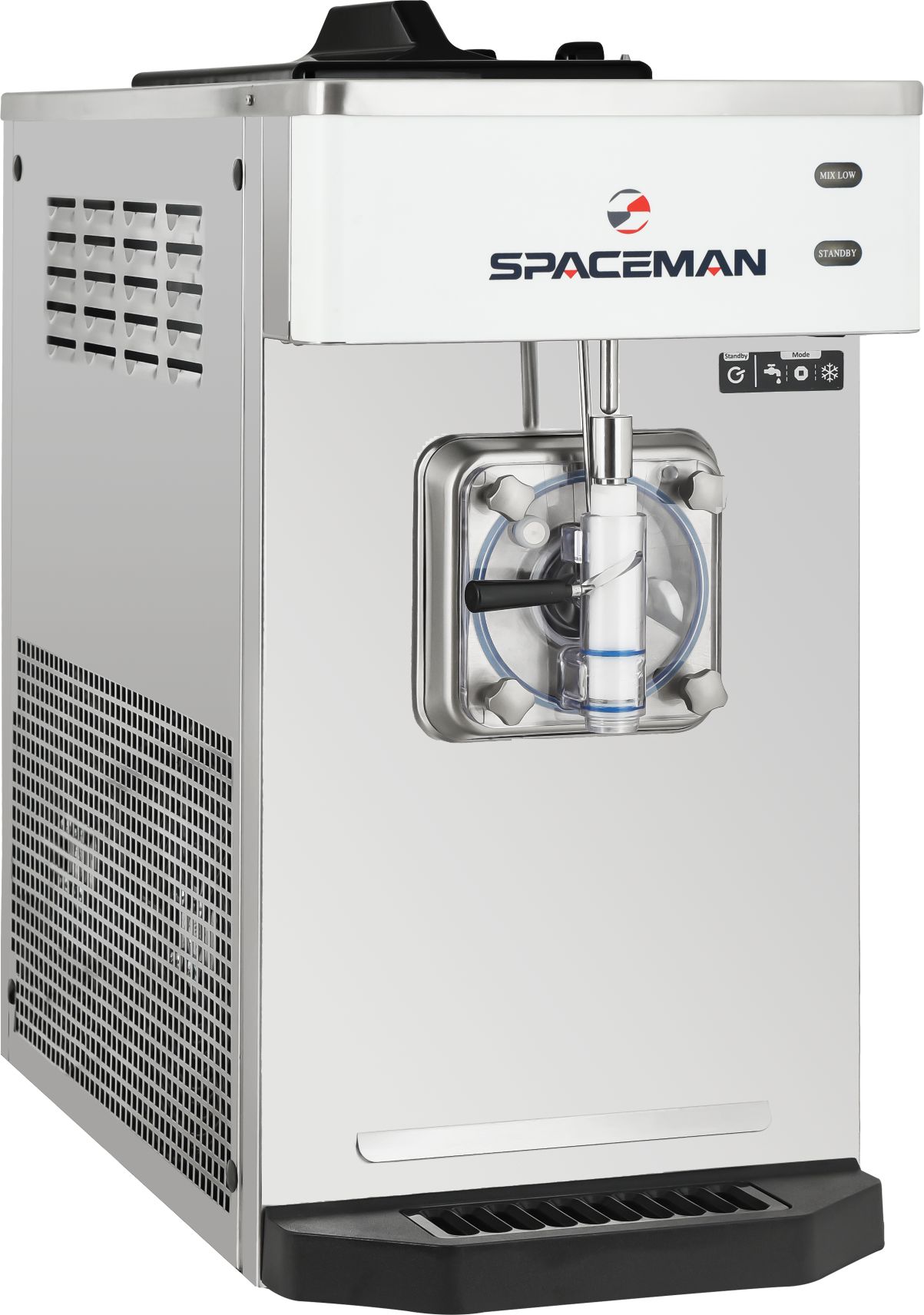 SPACEMAN 6650-C
Mid Capacity, Single Flavor Counter Top Frozen Beverage Machine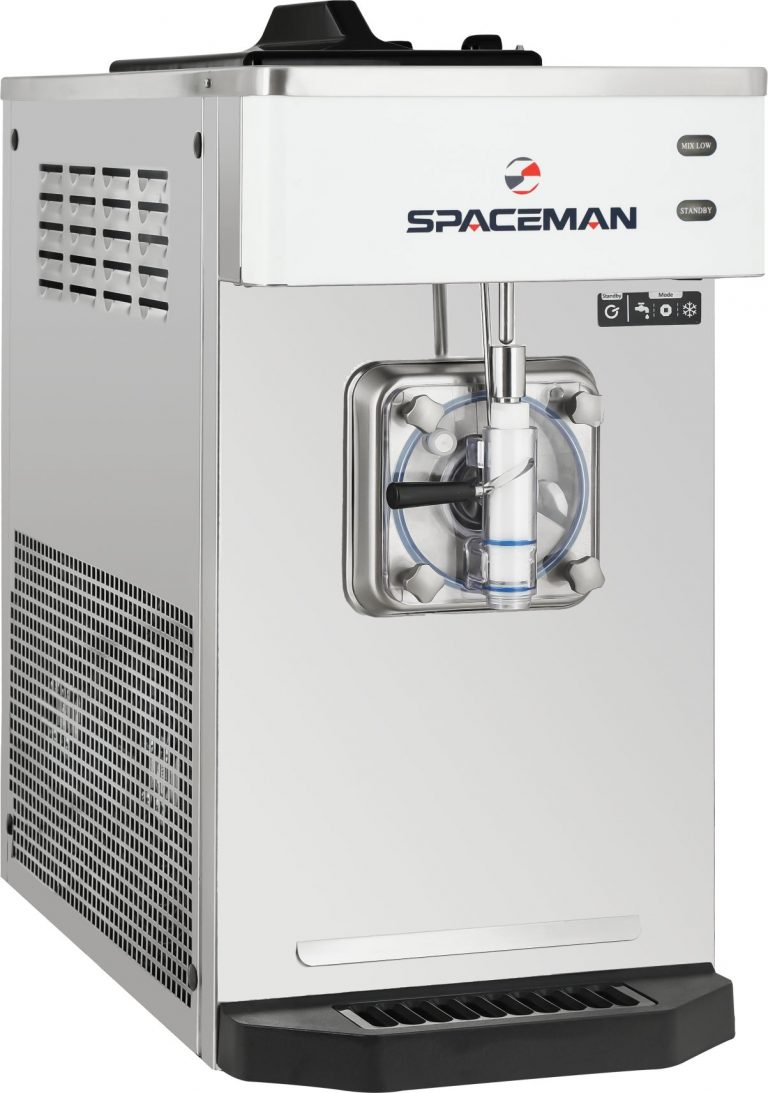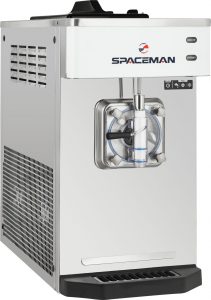 Description
The Spaceman 6650-C is the perfect addition to any business looking to add slush or granita options to their menu.  Its compact design and price point make is an excellent choice for night clubs, bars, hotels, pool bars, restaurants, breweries, or mobile and food trucks.  Patented freezing technology makes for a super fast recovery time in the 7.3qt cylinder, producing 30 qts/hr, or 120 frozen drinks every hour.
Spaceman's 3x patented freeze system combined with new v2 beaters and blades means easier cleaning, and more importantly, the best product consistency available.  The Spaceman v2 system closely scrapes the cylinder walls quick and tight, resulting in smaller ice crystals.  Our system ensures smooth icy cold product sure to tantalize and please your senses!  Newly designed C overhead features allow you to switch products and viscosity or hardness levels in under 30 seconds.  Multi store operators can now choose a 1-6 setting based on product and control consistency easily across multiple stores. Our low evaporator temperature means all Spaceman frozen beverage machines can freeze alcoholic beverages with ease!
Product Offering
Vary your menu by offering Spaceman 6650-C frozen drink machine for slushies, granita, smoothies or frozen cocktails, fruit juices, coffees, cappuccino and other frozen beverages, all served at the desired thickness.
Freezing Cylinder
One, 7.3 quart
Mix Hopper
One, 15.85 quart
Indicator Lights
Add Mix light alerts the operator to add mix.
Automatic Consistency Control
The Spaceman 6650-C slush machine is specially designed viscosity control automatically maintains superior product quality. Adjustable control allows the operator to serve a wide variety of frozen beverages at the desired thickness.
Output
120 x 8oz servings per hour
Safety Protections
High pressure switch prevents compressor overheat
Thermal overload protects from motor overheat
Features
Refrigerated Hoppers
Standby Mode
Auto Closing Dispensing Valve
Low mix Indicator Light and Alarm
Standby Indicator Light
Available Options
Top air discharge chute
Light Box
Auto Fill
Cart
SM-6650-1020100_Spec Sheet