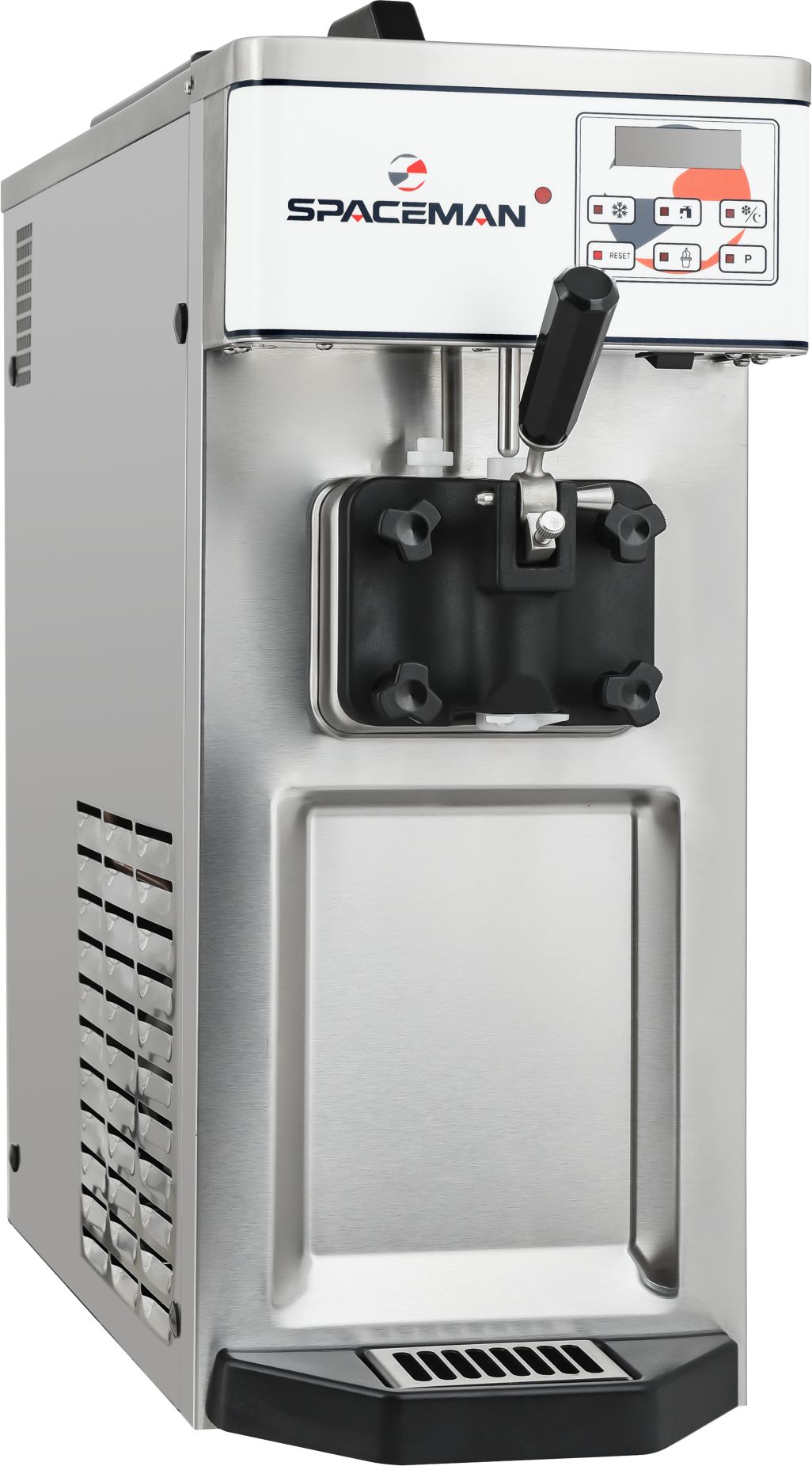 SPACEMAN 6210-C – Single Flavor Counter Top Soft Serve Machine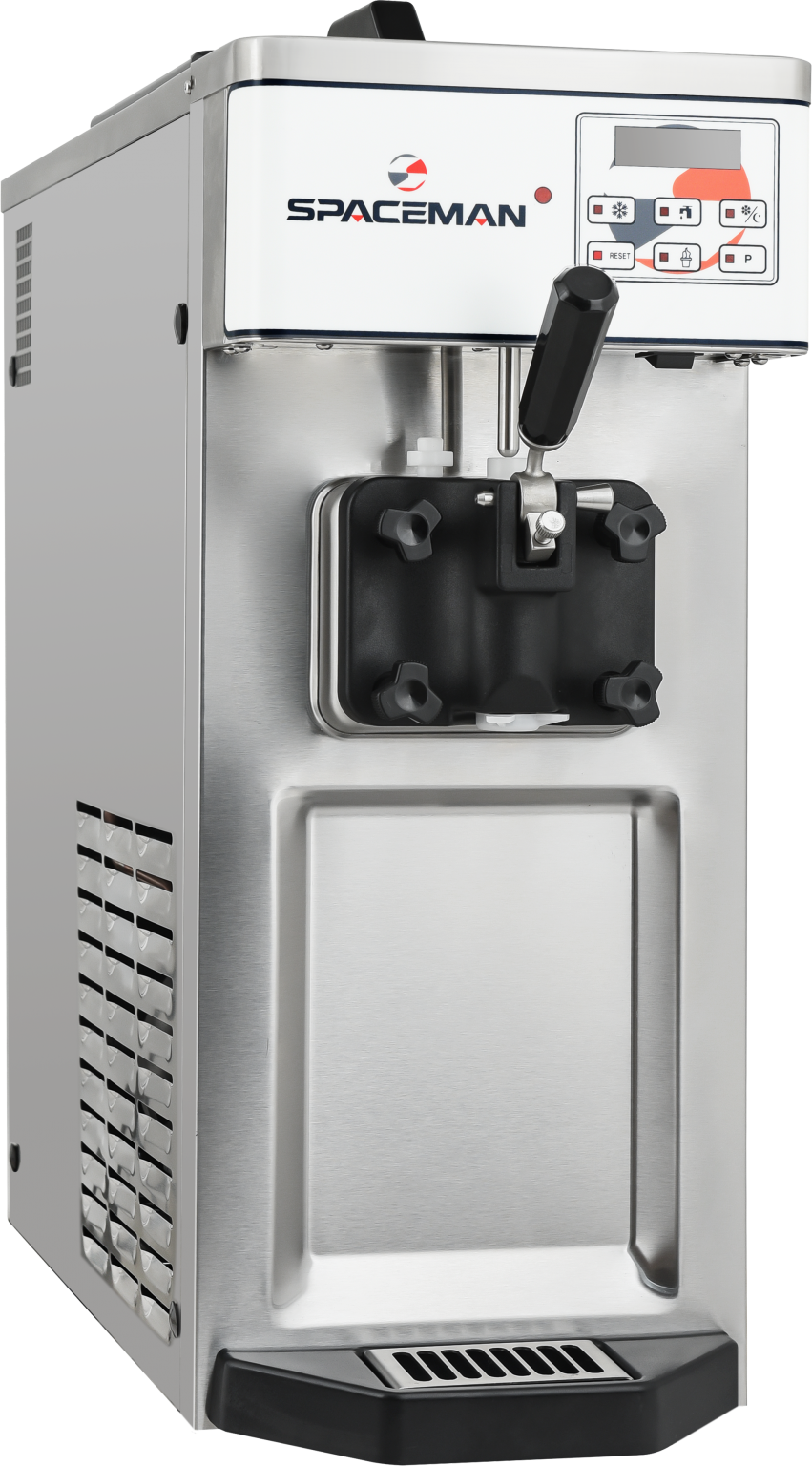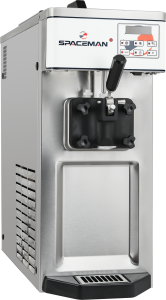 Description
A single flavor, gravity fed, countertop soft serve freezer. Capable
of producing a variety of Soft Serve products including: Soft Ice Cream, Frozen Yogurt, Custards, and Sorbets.  A digital control system
makes for an excellent, easy to use system which maintains excellent
product consistency, hopper temperature, and control.  A refrigerated hopper and standby feature keeps product fresh
and is approved for dairy or non-dairy products.
Spaceman soft serve freezers have patented technology to prepare and freeze product faster and more efficiently than any competitor.  Spaceman's revolutionary v2 beater and air system has reduced wearable parts by over 25% while improving product quality and overrun control.  The v2 beater and blade system scrape the cylinder walls better to ensure less ice build up, creating smoother, creamier product.  All the while, the v2 beater helix created a vacuum, pulling product through the air tube with precision product to air ratio.  The v2 beater and air tube system has been tested to hold overrun for a longer period of time than other gravity fed systems.
Product Offering
Offer all popular soft serve variations from low or non-fat ice cream to custards, yogurt and sorbet.
Freezing Cylinder
One, 1.2 Liter (1.3 quarts)
Mix Hopper
One, 8 Liters (8.5 quarts)
Hopper refrigeration maintains mix temperature below 4.4°C (40°F) during Cool and Standby modes.
Mix Low Indicator
When mix level is low, the Mix Low light turns "ON" to alert operator to add mix.
Output
(4oz Servings) 120 servings / hr
Max = One 8oz serving per min.
Features
Digital Control System
Refrigerated Hopper
Temperature Display
Standby Mode
Auto Closing Dispensing Valve
Dispensing Speed Control
Low Mix Indicator Light & Alarm
Defrost & Quick Freeze
Low temperature and motor overload cutouts protect from cylinder over freezing.
High pressure switch prevents compressor overheat.
Thermal overload protects from motor overheat.
Custom Options
SM-6210-1040100_Spec Sheet